Zemstvo Triple Combination Cover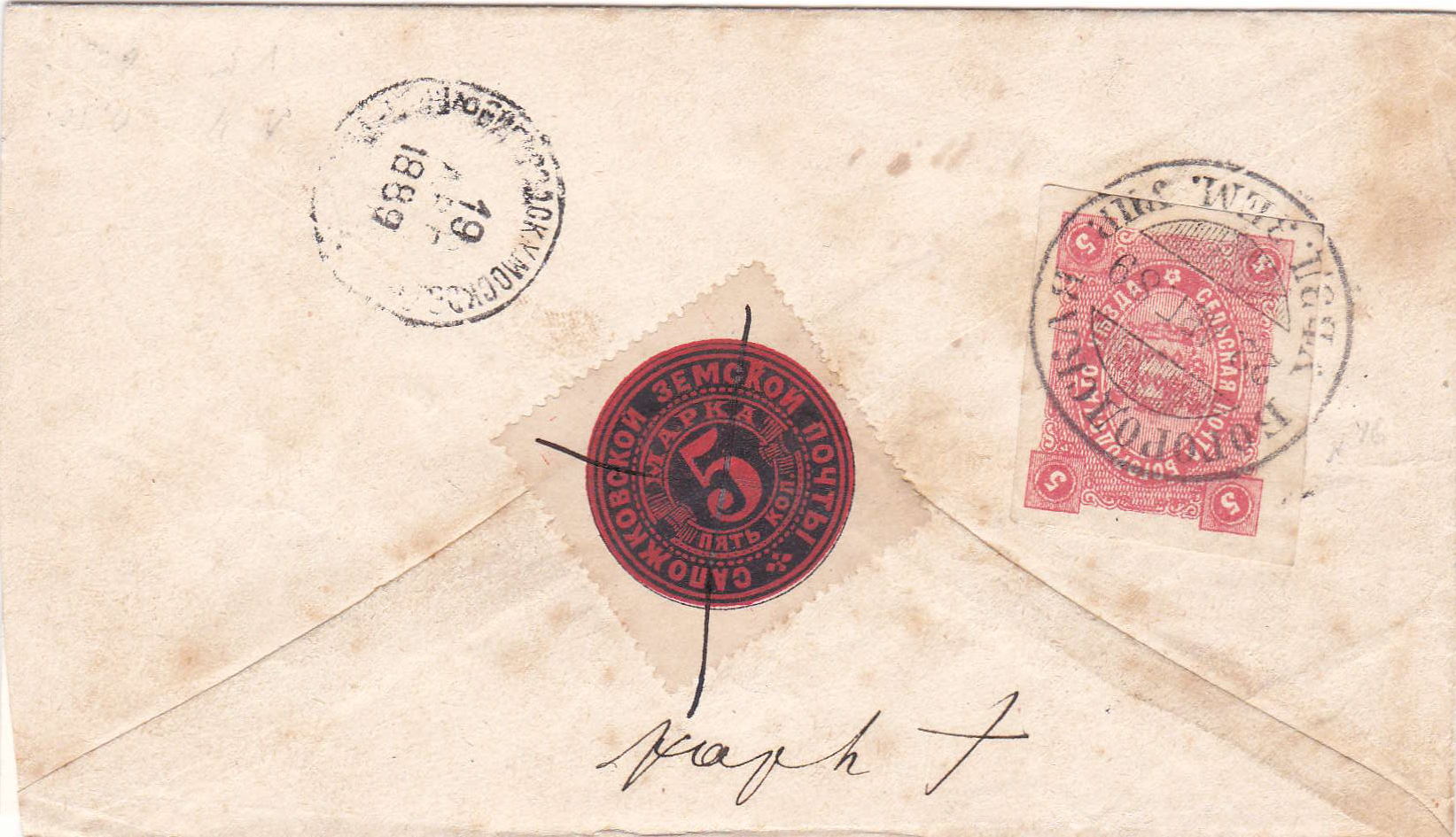 Russian local post, also called Zemstvo, was introduced in 1864 to fill the gap left by the Russian Imperial post in rural areas and at first it operated without official approval. In 1870 a law was passed formalising the arrangements and which stated that « The Rural post is authorised to carry ordinary correspondence, also journals, circulars, remittances, registered letters, and other mail from the post town, to all more or less distant portions of the district as may be deprived of postal communications". This service ended around the time of the Russian Revolution. The Mail addressed outside the district had to pass by the Russian Imperial post. Zemstvo covers which are already scarce are usually franked by the local postage stamp only. Combination covers with the Russian Imperial Post are scarcer. Combination covers from one district to another with both Zemstvo stamps and having passed through the Russian Imperial mail are rarities.
Pictured above is such an example which will be presented in our December Auction in Geneva/Switzerland. This letter was sent from the province of Sapozhok to the district of Bogorodsk, bearing both local Zemstvo stamps and a 7 kop. Imperial Russian Stamp. Only FOUR Sapozhok/Bogorodsk/Imperial Russian post covers are recorded. A Zemstvo Rarity.