Reappearance of a showpiece after having disappeared for more than 80 years
As we all know, philately has the capacity of being able to sometimes come up with very good surprises. There are some friends that we see and we often see again, others that we see very rarely and some that have almost disappeared before suddenly reappearing because they decided to please us with a visit after much long time. This is the case of the cover illustrated below, franked by half of a 60c bronze Sitting Helvetia of 1863 and a 30c ultramarine of 1867. It is a commercial double-rate cover from the Comptoir d'Escompte of Geneva to Turin and cancelled with the Geneva single circle datestamp dated 1 FEVR. 1868.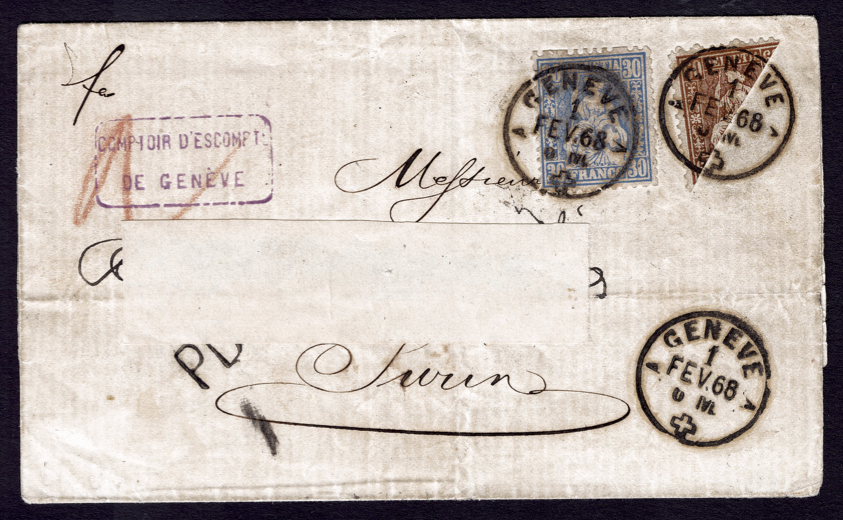 This cover is described on page 98 of the Zumstein specialized catalogue of 1924 but without an illustration. A certificate from the expert at the time, Mr. Axel de Reuterskiöld accompanies this item. According to the information that Mr. Guinand has provided us, Mr. de Reuterskiöld participated in the drafting of the special Zumstein catalog of 1924 and particularly in the part on cancellations at the end of the catalogue. It was undoubtedly also the opportunity to make F. Füri and A. Hertsch attentive to the existence of this exceptional franking.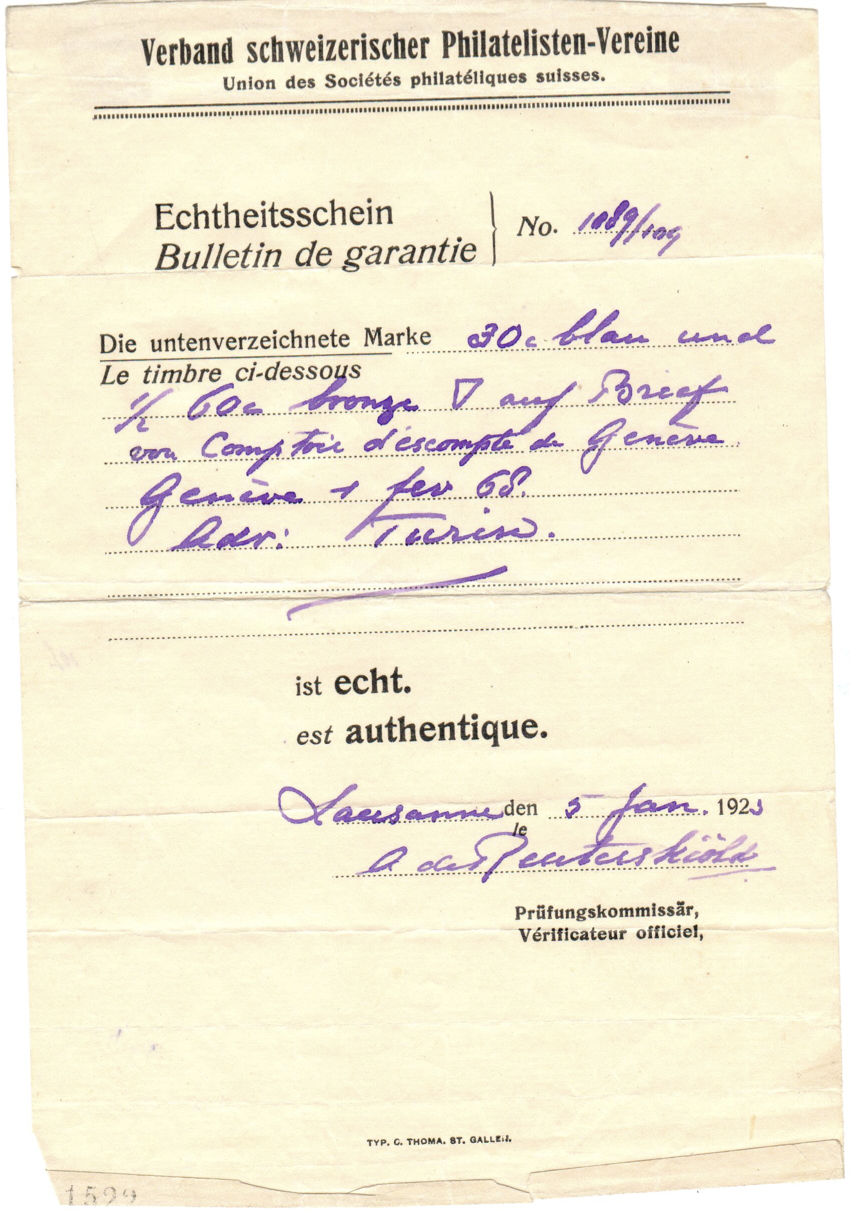 According to our information this cover changed hands for the last time around 1935 and has remained in the collection of the same family since then. I am pleased to be able to share with our readers the image of this cover. In particular with the specialists of this issue and Geneva- collectors who have always wondered what this franking described in the 1924 specialised catalogue looks like.