Lot 13 –
Collection d'exposition de 76 lettres sur les HAUTES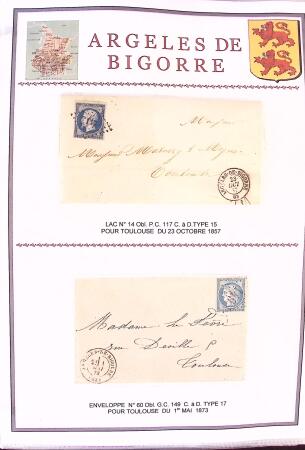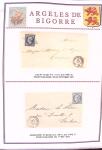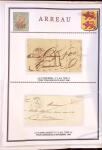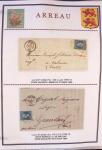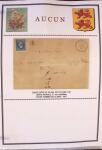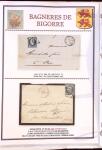 Description:
1823-1876 Collection d'exposition de 76 lettres sur les HAUTES PYRENEES avec un beau panorama des cachets T12, T14, PC et GC, boites rurales, T22, T24, convoyeurs-station dont Rabastens de Bigorre (TARB AG) RR mentionné mais non coté dans Pothion, convoyeur-ligne Tarbes à Auch en bleu sur Sage, etc., B/TB, très belle présentation
Please note that we are still working on adding images for the lots. If the lot you are interested in does not have images available yet, we invite you to check again in a few days.
If you still cannot find the images you are looking for in a few days, please send us a message. Important: don't forget to mention the lot number(s).
Thank you for your understanding.
Login to your account
---
You don't have an account yet?