Lot 21 –
1849-2000 Accumulation de timbres oblitérés commençant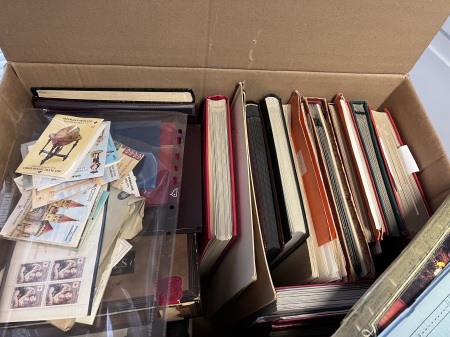 Lot 21
FRANCE » LOTS ET COLLECTIONS
Dear collector, we present you lot 21 which you can now add to your FRANCE » LOTS ET COLLECTIONS collection. If you have any questions about our stamps or letters, please feel free to contact us
here
.
Auction date
Tue 26 Apr 2022 at 14:00 (Europe/Zurich)
Description:
1849-2000 Accumulation de timbres oblitérés commençant par le N°1 puis 10, 15, 17e, 41B tous oblitérés très beaux puis 39A, 52 tous neufs avec gomme mais aussi 40B, 41B, 49 tous superbes puis la suite en oblitérés et une accumulation de timbres neufs en enveloppe avec de la faciale  importante. Le collectionneur a aussi mis de coté des petites variétés classées à part. Nous ajoutons un lot de timbres étrangers à voir. Beau lot qui mérite une attention toute particulière.
Dear Collector, the stamp market is constantly changing, please note that we are always working on adding images for postage stamps, letters, covers or any other lot. If the lot you are interested in does not yet have any images available, we invite you to check back in a few days.
If you still cannot find the images you are looking for in the next few days, please send us a message here. Important: do not forget to mention the lot numbers that interest you.
Thank you for your understanding.
Login to your account
---
You don't have an account yet?