Lot 9 –
1849-1900 Ensemble de +200 lettres avec timbres, plus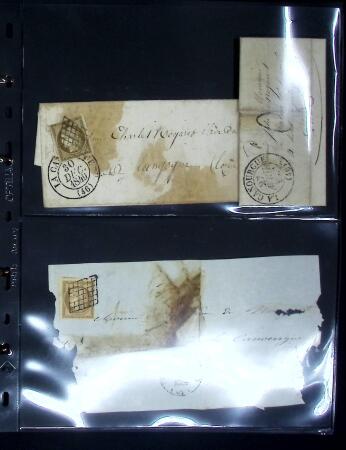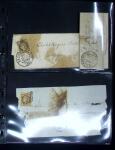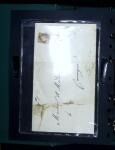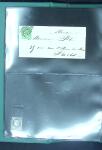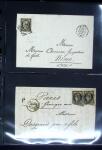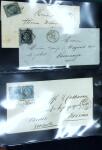 Lot 9
FRANCE » LOTS ET COLLECTIONS
Dear collector, we present you lot 9 which you can now add to your FRANCE » LOTS ET COLLECTIONS collection. If you have any questions about our stamps or letters, please feel free to contact us
here
.
Estimate
2'400 – 4'000 EUR
Auction date
Tue 18 Jan 2022 at 14:00 (Europe/Zurich)
Description:
1849-1900 Ensemble de +200 lettres avec timbres dont nombreux affranchissement intéressants, à noter n°1, 5 seul du 03.05.50, 9, cursive +n°14, piquage Susse, 13+14 pour l'ile Maurice, 16+17 pour Naples, N°20 en bande de 5, Ballon Monté, afft de septembre 1871, Bordeaux, n° 56 x3 en recommandé, 57 x4+58+38 en chargé, Taxe carré, coupé du n° 103 taxé signé Baudot et Calves, etc., qualité mixte,, qq timbres dont essais du n°15, plus 100 lettres/entiers de l'étranger 1849-1920 et qq timbres, idéal pour étude pendant les longues soirées d'hiver
Dear Collector, the stamp market is constantly changing, please note that we are always working on adding images for postage stamps, letters, covers or any other lot. If the lot you are interested in does not yet have any images available, we invite you to check back in a few days.
If you still cannot find the images you are looking for in the next few days, please send us a message here. Important: do not forget to mention the lot numbers that interest you.
Thank you for your understanding.
Login to your account
---
You don't have an account yet?