Lot 101794 –
Lettre de Paris 22.02.1871 avec n° 29 pour le Doubs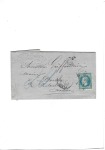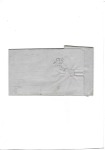 Description:
Lettre de Paris 22.02.1871 avec n° 29 pour le Doubs avec taxe "25" en bleu, à l'intérieur papillon rose "IMPORTANT Les banquiers de Paris ne voulant plus se charger, vu les circonstances, de l'encaissement des traites sur la Province, etc.", TB
Please note that we are still working on adding images for the lots. If the lot you are interested in does not have images available yet, we invite you to check again in a few days.
If you still cannot find the images you are looking for in a few days, please send us a message. Important: don't forget to mention the lot number(s).
Thank you for your understanding.
Login to your account
---
You don't have an account yet?